Saturday, January 17th, 2009
Hi there guys! Via Smashingmagazine I have found a new set of totally free icons for our websites: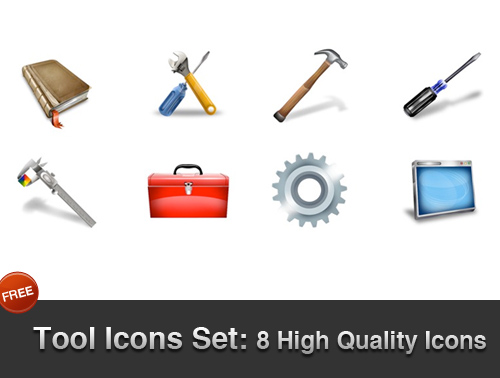 This set of 8 high quality icons was designed by David Mottram, containing all icons in .PNG format in resolutions 64×64px, 128×128px and 256×256px.
As I said, the set is available for download for free and can be used for any kind of purposes. It means that you can use it for personal and commercial projects, but cann't be reselled, sublincensed, and so on…
Happy freebie guys, and thank you so much for helping us to grow so fast!
As always, remember you can follow us on twitter and solve your doubts in our forums!