Thursday, December 11th, 2008
We are trying to make cooler webs by adding javascript effects, cool CSS tricks and more, but what about icons? If you are looking for smashing and free icons that's your pack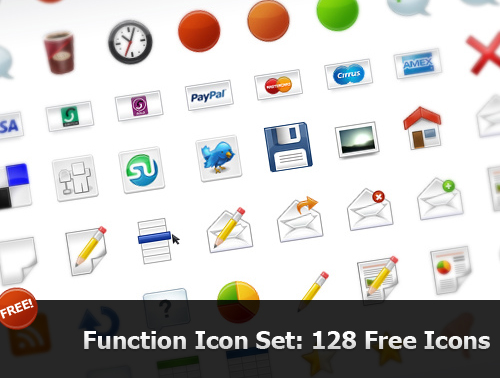 Courtesy of wefunction in their words:
We've tried to keep a consistent style with quite a glossy look to the icons, admittedly some are better than others, but our first attempt at a set of icons I'm happy how they turned out. We've Included some of the main Social Media Icons such as: Design Float, Digg, Delicious, Furl, Technorati, Flickr, Stumble Upon, Twitter & Many more…
You can download these 128 free icons over here.
Have a nice designing guys! Let us know if you have already used these icons in your websites

Download the VCP-410 tutorial and 640-863 guide to learn how to create inspiring icon designs. We offer free 642-642 design resources to get inspiration.