Monday, December 22nd, 2008
The Last entry in freebies section has featured a set of 128 free icons with a great detail in 48×48 pixels and PNG format, but this time We present you more quantity: 1006 icons but still having the same quality: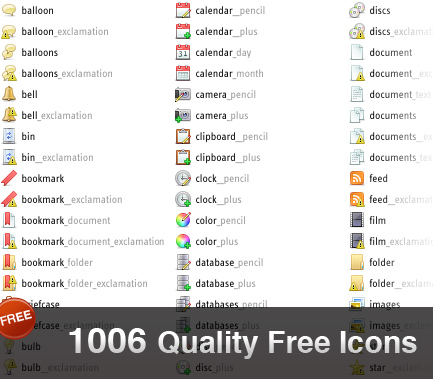 These icons are available only in 16×16 pixels, you can download the 1006 quality icons pack by clicking the above image or by clicking here.
These icons can be used free for any personal or commercial projects and are licensed under a Creative Commons Attribution 3.0 license. If you want to remove the attribution, you must purchase license.
Via pinvoke.
Boost up your designing skills with 650-568 web designing course and learn how to create amazing web icon designs using 642-873 guide and 642-446 design tutorials.