Tuesday, December 9th, 2008
Hi guys! As we have said many times, websites are evolving to rich online applications and tabbed menus can be very power and useful to show content to our visitors.
In this case, we are going to learn how to create a smooth tabbed menu with our lovely jQuery library. With simple and clean layout we can have a great tabbed menu for our websites.
As always, here you have the live demo before starting the tutorial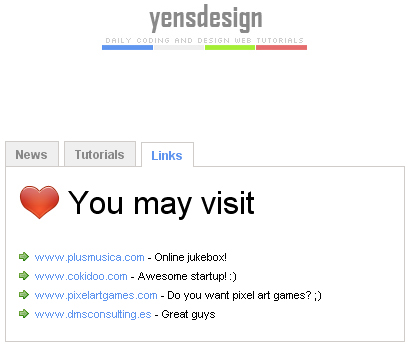 Tested in: Firefox, Internet Explorer 6 & 7, Opera, Safari & Chrome.
Interesting…? Just continue reading!