Monday, August 17th, 2009
Ey guys! I have finished a new theme released in Themeforest, it's named "Ontuts" and it was designed for those who need a smooth and elegant template.
As you can see, it is made with the intention of use it for website tutorials like psdtuts, nettuts and so on… and other kind of "community" blogs. I hope you like it, here you have a working preview.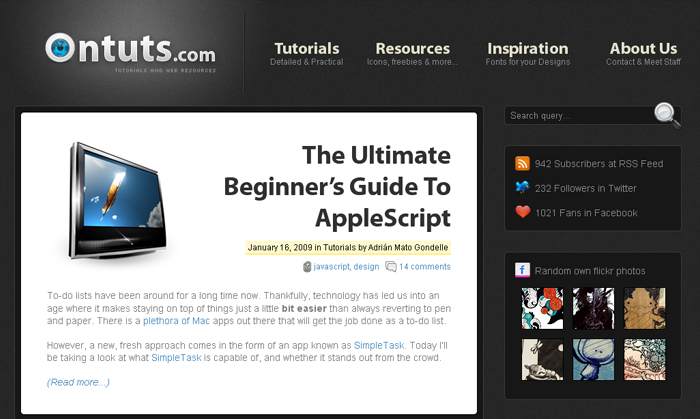 So waiting for your comments and I hope you like it!