Friday, January 30th, 2009
Yeah guys! One more time we have surpassed a new daily unique visitors record, thanks for all! This month yensdesign.com is growing so fast!

This time we are featuring a free pack of 177 vector icons designed by Oliver Twardowski for Smashingmagazine. It's called flavour: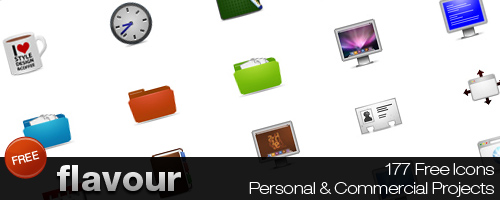 The set is available as a free download and you can freely use it for both your private and commercial projects.There are 177 vector icons and their sources to modify them as you wish.
I am really impressive with this set, very talented, kudos for Oliver!
Download the pack (2.0MB)
Download the sources (.PSD files, 5.9MB)
Via Smashingmagazine, visit the original post for further information.
Get professional 640-816 training to pass 642-436 exam and learn how to design beautiful web icons using 220-702 design resources.