Friday, January 23rd, 2009
Ey guys! First of all thank you so much one more time for your response to our tutorials, yesterday we have passed our daily unique visitors record! yayyy!

This time we are showing you 32 glossy icons from starfishwebconsulting for your eCommerce web applications: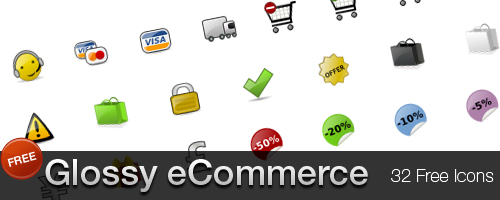 Presenting 32 free glossy icons to use or remix in your eCommerce projects complete with master SVG file under GNU license.
You can download it by clicking on the above image or by clicking over here.
See you soon guys! Don't forget to visit our forums to solve your doubts and share resources and remember you can follow us on twitter to know what are we doing in each moment